An Exceptionally Good Catholic Joke

The Pope and Kathleen Wynn are on the same stage in Air Canada Centre
in front of a huge crowd.

The Pope leans towards Wynn and said, "Do you know that with one
little wave of my hand I can make every person in this crowd go wild
with joy?
This joy will not be a momentary display, but will go deep into their
hearts and they'll forever speak of this day and rejoice!"

Wynn replied, "I seriously doubt that! With one little wave of your
hand?.... Show me!"

So the Pope backhanded her and knocked her off the stage and the
crowd cheered wildly and there was happiness throughout the land!

Kind of brings a tear to your eye, doesn't it?
A plane passed through a severe storm. The turbulence was awful, and
things went from bad to worse when one wing was struck by lightning.

One woman lost it completely.

She stood up in the front of the plane and screamed, 'I'm too young to
die,' she cried. Then she yelled, 'If I'm going to die, I want my
last minutes on earth to be memorable! Is there anyone on this plane
who can make me feel like a WOMAN?'

For a moment, there was silence. Everyone stared at the desperate
woman in the front of the plane. Then the man from Wisconsin stood up in the rear of the plane. He was handsome, tall, well built, with dark
brown hair and hazel eyes. Slowly, he started to walk up the aisle,
unbuttoning his shirt as he went, one button at a time. No one moved.
He removed his shirt. Muscles rippled across his chest.

She gasped...

then, he spoke...

' Iron this -- and then get me a beer.'
Announced earlier today: Important name change

AP News 2015



Daniel Snyder, owner of the NFL Redskins , has announced that the team is dropping the word "Washington" from the team name, and it will henceforth be known only as "The Redskins."

It was reported to AP that Snyder finds the word 'Washington' imparts a negative image of poor leadership, mismanagement, corruption, cheating, lying, and graft, and is not a fitting role-model for young fans of football.
Last edited by retired2 on Sun Aug 09, 2015 1:52 pm; edited 1 time in total
Sex With A Cowboy
Prior to her trip to Texas , Buffy (a blonde New Yorker),
confided to her co-workers she had three goals for her trip to the Lone Star State -
1. She wanted to taste some real Texas Bar-B-Que.
2. She wanted to take in a bona fide rodeo. And.
3. She wanted to have sex with a real cowboy .
Upon returning, the girls were curious as to how she fared.
'Let me tell you, they have a tree down there called a Mesquite and when they slow cook that brisket overthat Mesquite , it's ooooh so good. The taste is unbelievable!'
'And I went to a real rodeo. Talk about athletes... Those guys wrestle full grown bulls! They ride horses at a full gallop, then jump off the horses and grab the bull by the horns and throw them to the ground! It is just incredible!'
They then asked, 'Well tell us , did you have sex with a real cowboy?'
'Are you kidding? When I saw the outline of the condom they carry in the back pocket of their jeans, I changed my mind!'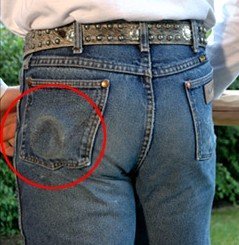 Brought to you
by: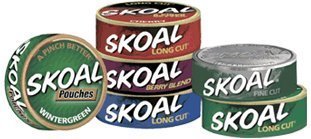 ---
Permissions in this forum:
You
cannot
reply to topics in this forum